Reciprocating blades
Wood, metal, universal and demolition. These are the different categories of the reciprocating blades of Stenroc. In the chart below, you can find the perfect reciprocating blade for your material.
TIP
ALWAYS KEEP 2-3 TEETH CUTTING IN THE MATERIAL
CHOOSING WITH LENGTH OF BLADE ?
80 mm (mwidth of material) + 50 mm = 130 mm
A blade length of 150 mm is necessary.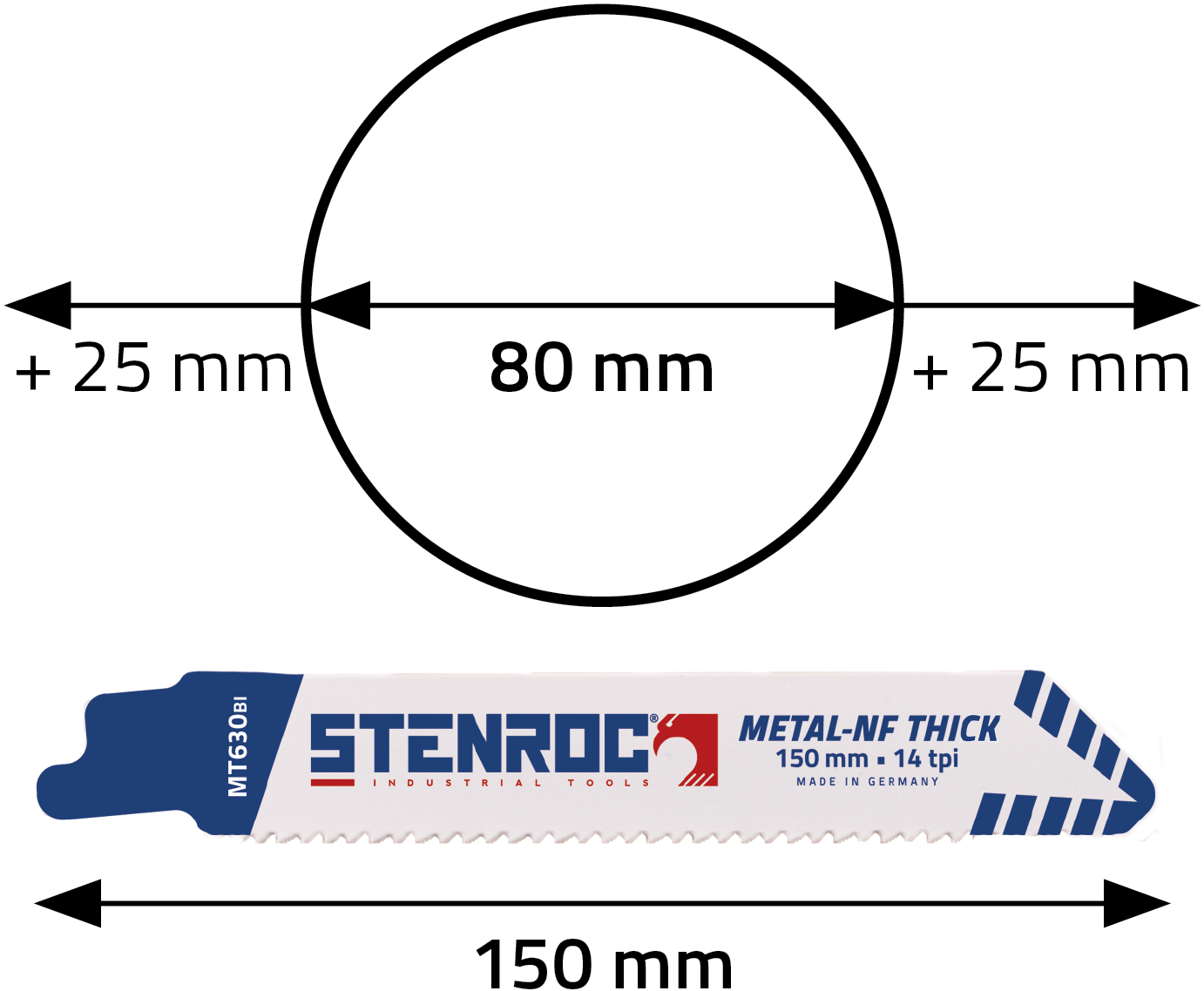 Reciprocating blades
Below you will find an overview of all our reciprocating blades.
Click on a picture and discover all the technical details.
Scroll towards the right for more info
■■■ 1° choice ■■ Recommended ■ Suitable